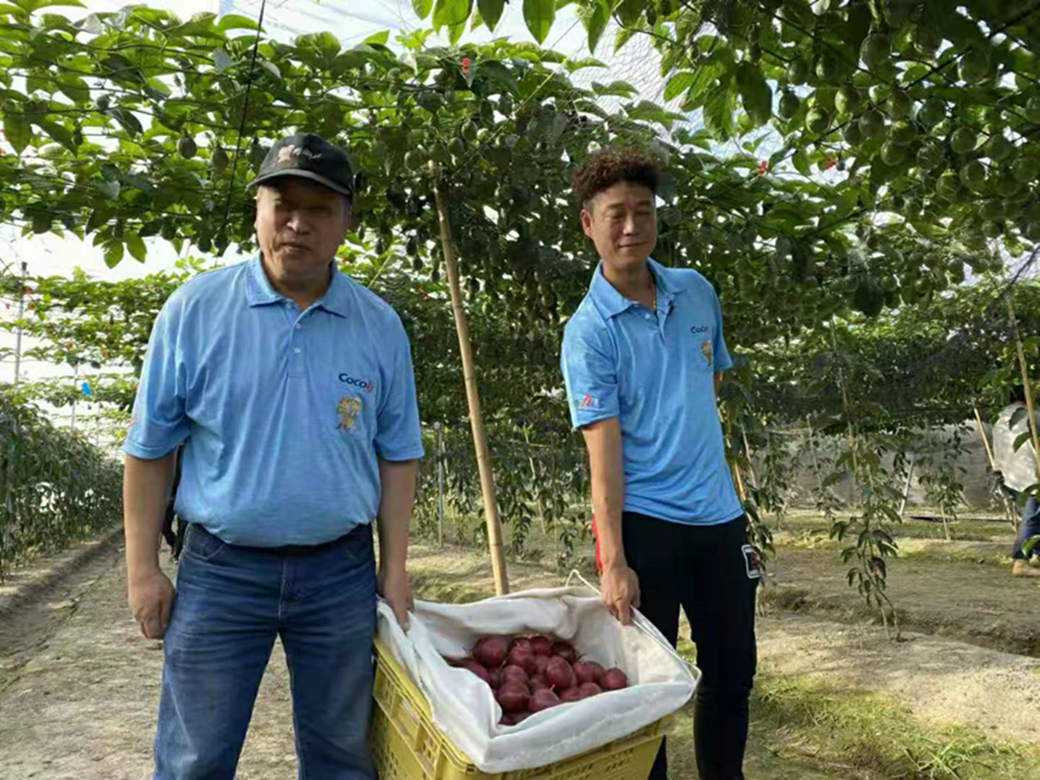 Time: January, 2021
Address: Taiwan, China
Picture description:

Passion fruit is suitable for planting in areas where the lowest temperature in winter is above zero degrees Celsius.
Taiwan is one of the famous passion fruit cultivation areas. Mr. Cai from Taiwan has many years of experience in growing passion fruit. In December 2020, Mr. Cai changed the previous fertilization method and started to use cocoly with potash and organic fertilizer as base fertilizer. About 45 days after using cocoly, the passion fruit tree had its first flower. Compared with other passion fruit trees planted at the same time, the passion fruit tree using cocoly grew much faster. Because cocoly is a complete nutrient fertilizer, the leaves of passion fruit using cocoly are thicker, the fruit setting rate is higher, and the fruit is more uniform. Mr. Cai's passion fruit entered the market earlier. The taste of passion fruit tastes very good. Its price is 4.5 dollars per kilogram.
Cocoly brought a lot of joy and income to Mr. Cai. When we interviewed Mr. Cai, he insisted on wearing a cocoly T-shirt to accept the interview.