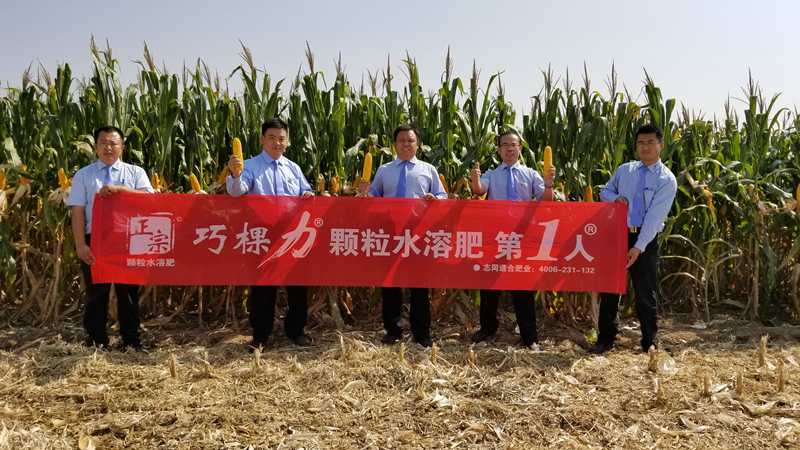 Time: 29th, September,2018
Address: Daokou Town
Picture description:

Shandong Cocoly Fertilizer Co.,Ltd came to the Cocoly demonstrated corn field of Daokou Town with corn planting experts, media reporters, Cocoly's agents, farmers and other related personnel to visit and measure the yield.
The staff selected five equal areas of corn fields randomly ,and finished the work of yield measurement through a series of steps, such as harvesting, threshing and weighing.
The results showed that the average corn yield is 4188kg/acre after using Cocoly fertilizer. But the average yield that after using traditional fertilizer is 2974kg/acre.

The farmer told us that after using Cocoly, the corn is big, the corn niblet is full, the corn is not bare-tip, and the leaves are dark green and thick. They used Cocoly 120kg/acre as base fertilizer, and there was no topdressing after that. The investment is reduced but the yield is obviously improved.