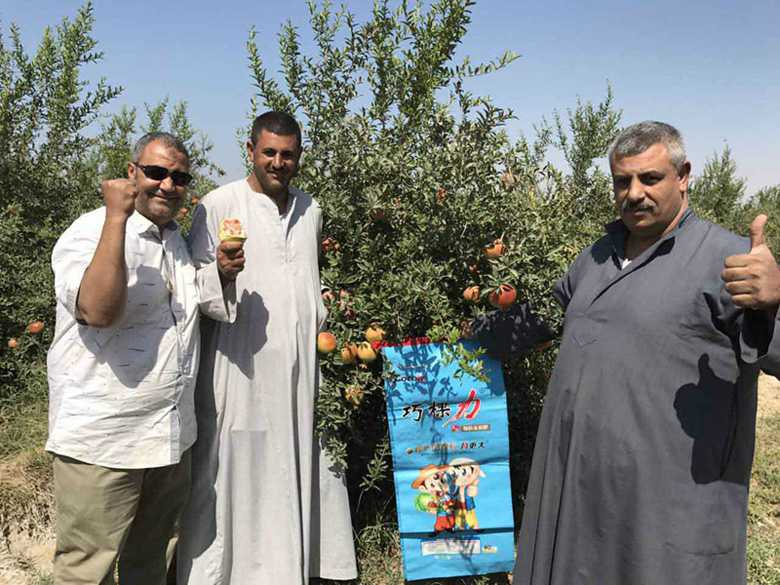 Time: 20th August,2017
Address: Egypt
Picture description: Mr.Romany is the owner of the largest farm in Egypt, who is planting pomegranate, tomato, grape and other crops and is experienced in it. Meanwhile, he is experienced in using the fertilizer for years, so he has very high popularity and credibility in Egypt.
Compared to other traditional fertilizers, besides nitrogen, phosphorus, potassium and micro elements, Cocoly is designedly added with biological and liquid nutrients that are comprehensively nutritive and highly used. Because of the sand land situation of Egypt, water and fertilizer are easily lost, but Cocoly just rightly solves this problem. Mr.Romany is interested in Cocoly, and immediately applies Cocoly to pomegranate, grape and other crops.
When we were having visit to his pomegranate farm, he told us that he is satisfied with the result of Cocoly so much. After applied with Cocoly by spraying, pomegranate trees grew more branches and new leaves. The most important thing is that the fruits of pomegranate expand fast, and are colored uniformly and beautifully. He told us that he was going to keep using Cocoly.