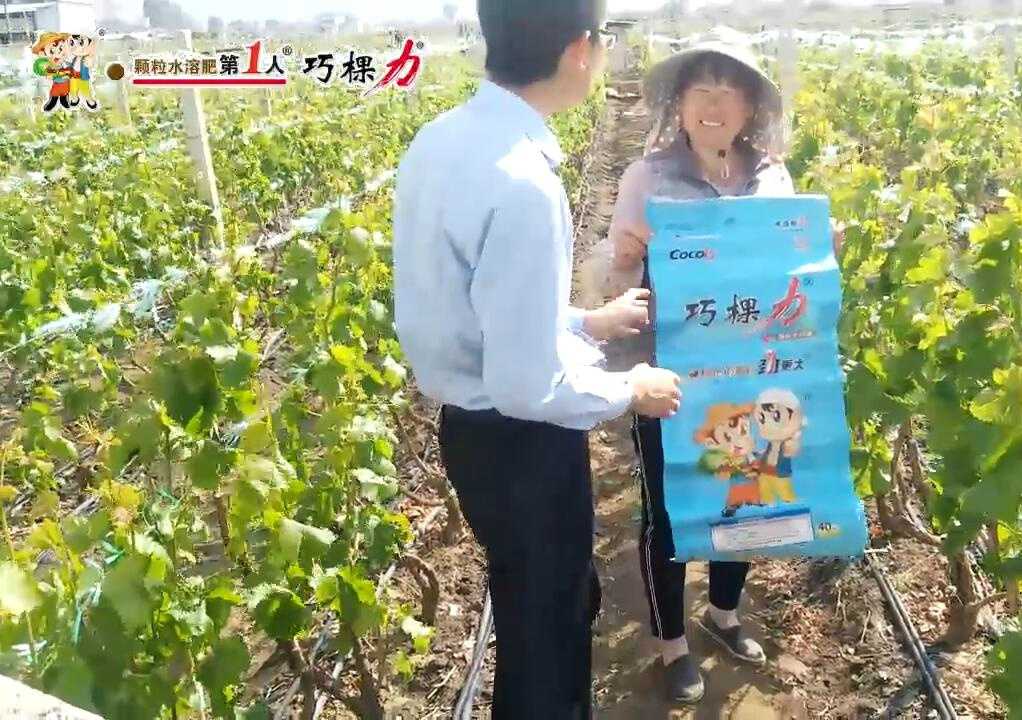 Time: April, 2019
Address: Yunnan, China
Picture description:
Last year, the farmer heard that cocoly fertilizer was very effective. So she began to use it on grapes and garlic, now it's been two years.
Here is her grape field, 0.7 hectares in total. After using cocoly fertilizer, the grape plants grow well, quickly and strongly.
A hectare of grapes sold for about 40,000 dollars last year! By comparison, a hectare without cocoly fertilizer sells for about 30,000 dollars.
She usually uses 60kg cocoly fertilizer with 30kg organic fertilizer as base fertilizer. In the later stages, she would use cocoly as topdressing fertilizer a few more times.
Now the grapes in this field have been fertilized cocoly twice, including once today. You can see the effect is very good, the leaves are very dark green.
The effect of her garlic is also great after using cocoly fertilizer.
She has bought 800 kilograms of cocoly fertilizer this year. As a loyal user of cocoly, she promises to keep using it!